Frank Browning Covered the 14th International Aids Conference
FRANK BROWNING covered the 14th International AIDS conference in Barcelona, Spain for National Public Radio.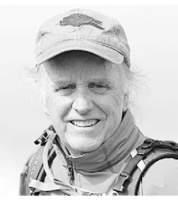 Adam Albright The foundation notes, with sadness, the death of Adam Medill Albright, 77, the longtime treasurer and trustee of the Alicia Patterson Foundation. His
It is with great sadness that the Foundation acknowledges the death of Dom Phillips, who was researching solutions to protect the Amazon under his Alicia Patterson fellowship.
James Ridgeway Former APF fellow James Ridgeway (APF' 2014) died Feb. 13 in Washington, D.C. A hard-hitting reporter, he exposed the Ku Klux Klan, neo-Nazis